According to recent research, the worldwide PaaS (Payments as a Service) market is expected to triple in value by 2026. The pandemic has changed the way we do business, and PaaS is meeting customers' and retailers' demands for faster money transfers and payment solutions.
The need for digital payment processing has led service providers and financial institutions to change their infrastructure and methods to keep up with demand. Here, we'll discuss how PaaS and SaaS (Software as a Service) are helping small businesses stay competitive in a changing marketplace.
How PaaS Works
Software-based payment solutions allow financial institutions and providers to offer customers advanced services and products without the high cost of in-house development. PaaS providers allow banks and retailers to shift to a more versatile business model with expanded payment solutions.
There's more to SaaS payments. Numerous functions and processes are involved, including:
• Checkout simplicity and easier payments
• Customer experience
• Financial and tax compliance
• Subscription management
• Security and fraud prevention
• Analytics and reporting
Because PaaS encompasses more than payments, it's impossible to find the right solution in just one tool. A payment processor is only part of a great SaaS stack, and success depends on a company's type and needs.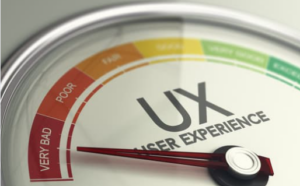 The Challenges of Payments as a Service
SaaS payments pose unique challenges that the right provider can solve—or at least mitigate. These may include:
UX. The User eXperience is one of the most important parts of a successful sale. When customers don't get the information they need or if the payment experience is poor, they typically go elsewhere. Conversely, an effortless UX will make customer relationships much smoother.
Churn. When a customer's card is declined, they're not always willing to try it again. This is a constant challenge for online retailers; it's been estimated that churn rates are between five and ten percent. Every payment processor has different rules for failed payments, and it's important to choose a provider who meets your needs.
Compliance with local regulations. Foreign currency management is a crucial feature of SaaS payments. If you're expanding into other countries, ensure that their currencies are supported. Providers should make compliance simple, whether it's Europe's PSD2 or SCA. Thankfully, the best providers do all the hard work here.
The easiest way to overcome these challenges is to choose a trusted PaaS provider with advanced security, a simple user experience, and cross-compatibility. Call (607)753-6156 or click here to schedule a call to learn how Xpress-pay can help your company grow and thrive.
Payment SaaS: Faster Access and Easier Adoption
Software installation, when done conventionally, is a complex and time-consuming process. PaaS is a quick and simple way to manage and access payments without complicated integrations. In most cases, a business owner can access cloud-based payment processing tools within hours. PaaS saves time, and its ease of use increases the chances of full adoption.
Short- and-Long-Term Savings
Because PaaS is usually a shared environment, it comes with several benefits for small business owners. By sharing security and software expenses rather than paying for their own systems, sellers will have their choice of payment gateways at competitive prices. Also, because there are typically no ongoing maintenance costs, it's easier to allocate resources where they're needed most. While enterprise-level payment processing capabilities were once out of SMBs' reach, PaaS makes these features affordable and accessible.
Easier Updates
As we've touched on above, the inherent flexibility of PaaS allows businesses to access updates quickly. Because it's a shared service rather than several businesses paying for software, payment gateway integrations, and security, it's easier to stay up to date. By going with a PaaS provider, small business owners can save time and money while reducing the risk of compatibility issues and data exposure or corruption.
PaaS is User-Friendly
With PaaS, processing payments is as easy as accessing the internet. Today's providers make access simple, and they also offer streamlined payment management and reporting features. For instance, most account aspects can be automated. When they start with payments as a service, small business owners can expand product lines and renew their focus on customer satisfaction.
Stronger Security
With payments as a service, business owners can enjoy easier PCI compliance and integrated security features. While most payment systems meet the industry's standard requirements, PaaS takes things further. Its multi-user architecture offers easier maintenance and better performance, which makes sellers' jobs easier and keeps customers satisfied.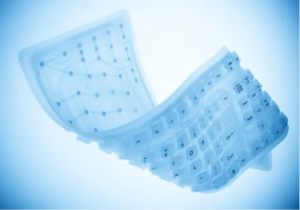 Greater Flexibility
Some payment SaaS providers give users plenty of options, so they can connect to the gateway of their choosing. Because the software is in the cloud, it can be accessed from anywhere there's an internet connection. PaaS plans are typically pay-as-you-go, which means business owners can easily scale based on transaction volume.
What to Think About When Choosing a PaaS Provider
Now that we've outlined the basics of payments as a service, here are a few factors to consider when choosing a provider.
The company's requirements. What does the business need? Many retailers make their decisions based on integration points and the number of users to be accommodated. By defining basic requirements, it's easier to narrow the field.
Security. With payments as a service, a company's data is hosted externally and available online—which theoretically puts it at risk. That's why it's so important to choose a PaaS provider with proven infrastructure and security protocols. When choosing a provider, ask about metrics such as security certifications, disaster recovery, and data encryption.
Migration. If a vendor meets the above criteria, assessing its migration process is the logical next step. Determine how difficult it will be to integrate the PaaS model into the company's existing practices. From planning and analysis to data migration and management, a provider must be able to do it all—and do it well.
Ease of use. When a platform is easy to use, adoption will be more widespread. Complex models frustrate employees and waste time, which defeats the purpose of PaaS integration. If a model is complex, ask the vendor if training is available.
Exit strategies. It may seem counterintuitive to consider how to leave a provider as you're considering hiring them, but it's a legitimate concern. User demand isn't a constant, and the marketplace is changing by the minute. Therefore, a PaaS model must be extremely scalable and easy to exit.
Integration options. PaaS works well with other functions, but it's important to consider the ease with which integrations are made. Is it plug-and-play, or will you need IT support and paid apps to make things work? To ensure that services are accessible anywhere, choose a platform with cross-compatibility
Pricing. For small business owners, price is a primary concern when choosing a payment provider. Ask if it's an upfront payment or a subscription model. Most companies prefer the latter, as it allows them to assess performance in real time. Additionally, look for hidden fees and variable pricing based on bandwidth and user numbers.
Service level agreement. An SLA explains what's covered and what isn't. Most service level agreements include information on response times, as well as the penalty a provider may pay if the results of a service are unsatisfactory. In short, a service level agreement tells a retailer what to expect from a PaaS integration.
As consumers change their habits and businesses work to meet the demand, payments as a service will become a crucial part of the marketplace. When the above factors are considered, small business owners are more likely to find the right PaaS provider.
Payments as a Service: Why Are So Many Companies Getting on Board?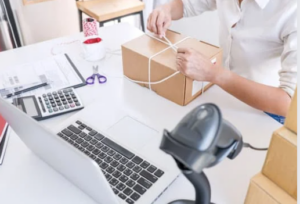 Retailers of all sizes are facing unique challenges as they work to keep pace with these changes, but small business owners are under the most pressure. Processors, providers, and banks must also address changes in risk management and regulatory compliance while reducing the incidence of fraud.
A company's success depends on how closely it follows consumer preferences, and customer service is a crucial consideration for processors and providers alike. To offer buyers the seamless payment experiences they're looking for—and to keep up with changes in demand—companies are increasingly outsourcing payment technology by approaching it as a service. Like other software-based solutions, payments as a service give customers increased flexibility while simplifying internal processes and reducing risk.
Find the Right Provider and See How Things Change
When it's time to choose a software solution, small business owners must consider the validity of providers' claims. The best payment software offers configurable, scalable, and value-adding solutions that allow companies to give customers the experience they deserve. However, not all providers are as they seem, and some promise SaaS benefits without providing authentic solutions. To find out about the advantages of payments as a service, and to learn how to tell the difference between PaaS and other delivery models, get in touch with us today.