Even before the start of the coronavirus pandemic, consumer preferences were already moving away from cash and towards digital payment methods. During the past two years, businesses across the country, and the world, accommodating those changing preferences at an accelerating rate, but not everyone has made the switch.
If you own a small business and are still dealing in cash, it's past time to consider options for processing digital payments. Get started by reading on to find out what business owners need to know about digital payment fees and online payment gateways.
Types of Digital Payment Fees
The types of fees you will face when you start accepting online payments varies based on what Digital Payment partner you choose. Though each has a different cost structure, there are a few standard charges that come up regardless of what platform business owners choose. They include:
Transaction Fees
Many digital payment gateways charge transaction fees to businesses that use their apps. Some charge flat fees, while others take a percentage of each purchase or use a combination of both strategies to maximize their own profits at the expense of their customers.
Monthly Fees
Some payment gateways charge their customers monthly subscription fees instead of transaction fees. The monthly charge usually varies based on how many payments the company needs to have processed or how many bank accounts are set up to accept payments. Usually, payment processors charge either monthly subscription fees or transaction fees, not both.
Setup Fees
Setup fees are costs associated with creating a payment gateway account. You'll only need to pay them once. They vary by the service provider so ask about them before signing up.
Early Termination Fees
If the payment processor requires business owners to sign a contract committing the company to use the service for a set period, chances are, there will be early termination fees to pay should you decide to take your business elsewhere. Payment processors that let customers use pay-as-you-go style plans shouldn't charge early termination fees. When in doubt, check the terms of use or the contract for clauses that indicate that this issue might come up later.
A Better Alternative
Although it's quite rare, some payment processors offer select customers no-fee plans. The zero-cost processing plan from Xpress-pay, for example, eliminates both monthly subscription fees and transaction fees, giving small business owners the freedom to accept digital payments without having to worry about losing a ton of revenue.
Not all business owners will be eligible to sign up for this zero-cost plan, but you can find out if you qualify for free payment processing online. Just fill out an application, tell the company a little bit about how your business accepts payments and what kinds of profit margins you're working with, and get on the road to free or low-cost payment processing ASAP.
Factors to Consider When Choosing a Payment Processor
In addition to the fees discussed above, there are three main factors you should consider before choosing a payment processor. They vary by the service provider, so making a chart to compare all four can help you find one that meets your business's unique needs without breaking its budget.
1. Card Types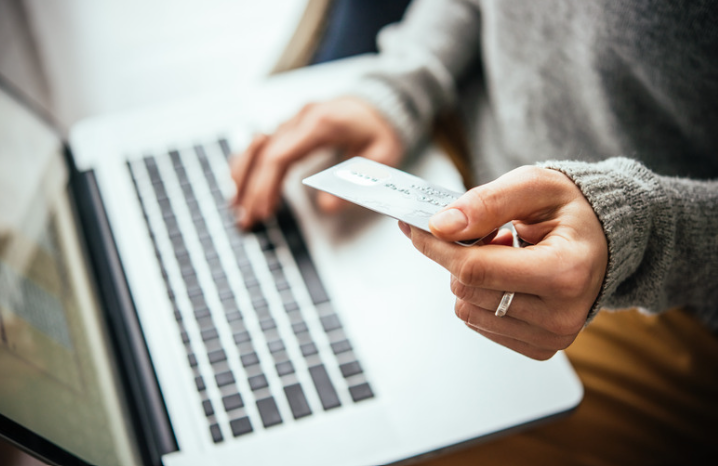 Before signing up for a payment gateway, find out what types of debit cards and credit cards they accept and whether your customers will have to link to their bank accounts instead of entering their card information. Some payment processors are more restrictive than others, so choose one that will accept all common forms of payment without requiring users to provide sensitive financial data like bank account and routing numbers. Using a payment gateway that can process all kinds of digital payments will allow you to expand your customer base online and in person.
2. On-Form Payments
Some online businesses use pre-built forms to collect funds from customers or clients. Some payment processors will collect users' payments on the form while others will require them to perform a second step and direct them to another page for purchase completion. Simplifying the checkout process is one of the keys to increasing customer conversion rates and driving sales, so it's best to work with a payment processor that allows on-form payments.
3. Recurring Billing
Not all companies need recurring billing. Only if you run a subscription-based company or a non-profit with repeat donors. If that sounds like you, make a point of asking whether the payment processor supports repeat billing and how the process works before signing up for services.
Business Owners Shouldn't Be Afraid to Accept Digital Payments
While it's true that some payment processors charge exorbitant fees, sometimes cutting into a company's profit margins by as much as 30%, that doesn't mean cash-only is the way to go. In the post-pandemic world, cash-only businesses will have a hard time staying above water, let alone growing and thriving. The reality is, digital payments are the future, and companies that refuse to accept this new standard will soon be left behind.
Not convinced that it's worth making the necessary changes or paying the fees required to accommodate today's more digitally literate consumers? There are many benefits to consider. Accepting digital payments:
Is more efficient than accepting only cash
Reduces security risks associated with handling cash
Generates more revenue
Is easier to administer
Offers a certainty of payment
Reduces participating companies' carbon footprints
Allows companies to expand into new consumer demographics
Creates a competitive advantage
Many consumers who used to be hesitant about embracing digital payments have done so recently as a means of protecting themselves from unnecessary health and hygiene risks. Even if they preferred cash before the pandemic, they've gotten used to the convenience, speed, and security of ordering goods online and using digital payment methods in stores.
How to Tell Digital Payment Processing Is Secure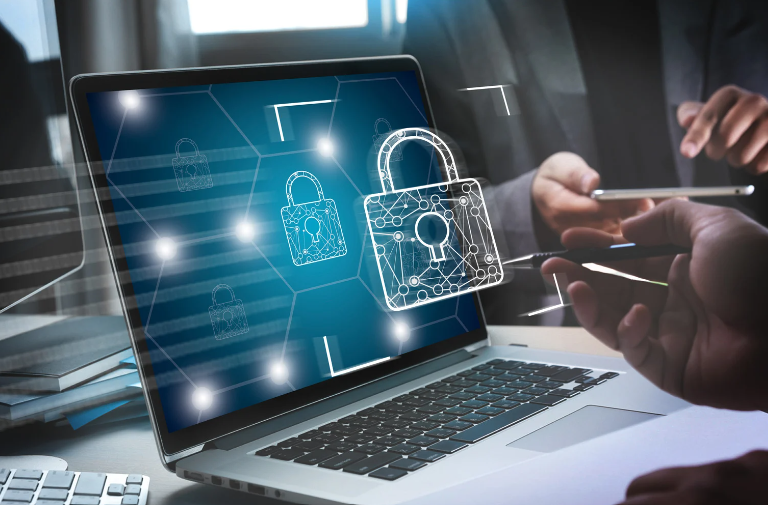 There are a ton of different payment processing solutions out there, but not all service providers take data security as seriously as they should. Since these companies are handling sensitive financial information, they should have measures in place to safeguard that data both in transit and at rest. Here are a few things to look for that will tell a merchant that a payment processor is taking its responsibilities to protect financial data:
SSL Protocol
The SSL protocol encrypts information to protect card details and other sensitive data. You can tell if a website uses the SSL protocol by checking the URL. If the web address starts with HTTPS instead of HTTP and there's a padlock icon in the corner, the payment provider has an SSL certificate.
PCI Compliance
PCI DSS regulations provide guidance to merchants that tell them how to secure sensitive data during payment processing. The thing is, merchants shouldn't have to worry about PCI DSS compliance. If they choose a reputable payment processor, they can leave compliance issues up to the company.
Tokenization
Tokenization is a method for protecting data while it is in transit. It involves replacing card numbers with randomly generated strings of characters. This token is used as a substitute for card data on all of the customer's transactions to minimize the risk of payment fraud and data breaches.
3D Secure Authentication
Three Domain Secure (3D Secure) is a messaging protocol whose name is derived from the fact that it involves three domains: the customer's bank, the payment processing technology, and the issuing bank. It's considered an added level of security for online transactions in which a physical card is not required and limits merchants' liability.
Frequently Asked Questions About Digital Payment Processing Fees
Still have questions? Check out the answers to your peers' most frequently asked questions about digital payment processing below.
How Much Does Digital Payment Processing Cost?
The cost of digital payment processing varies significantly depending on which payment gateway you use. Some can cause merchants to lose up to 30% off the top of their profit margins, while others are completely cost-free. Do your research to make sure you've chosen the one that offers the best value for your money.
When Will the Funds Be Transferred?
Several factors influence how fast merchants can expect to see digitally processed payments hit their bank accounts, but in most cases, you can expect to get access to the money in a matter of days. The timeline for transferring funds varies depending on which payment processing service provider you use, the frequency with which you send authorized transactions for settlement, and what bank you use for your merchant account.
What Happens if a Company Terminates Its Contract Early?
You should check the contract for an early termination clause before signing up for a particular service. Some payment processors charge fees for early termination, while others do not.
Embrace the Future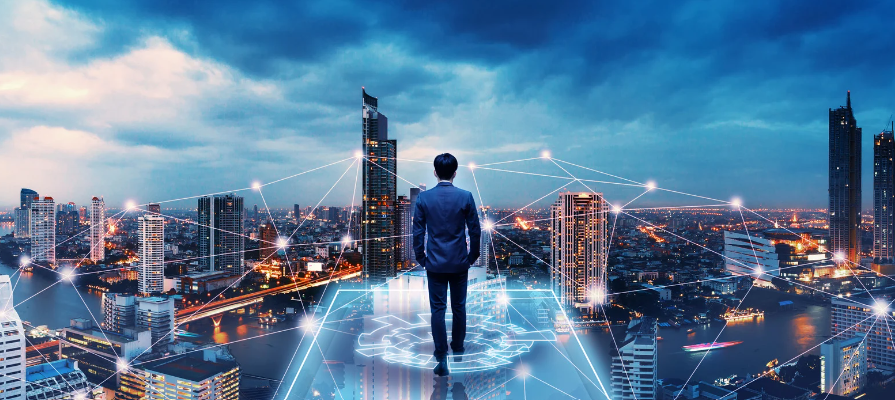 No matter how merchants feel about digital payments, there's no denying that they represent the future of consumer transactions. If you haven't yet set up an account with a digital payment service provider, now is the time to make the change. Get in touch with Xpress-pay for more information today.
To learn more about this, and all Xpress-pay can do for your organization, schedule a call with one of our team members at (607)753-6156, email us at sales@xpress-pay.com, or enroll now at https://info.xpress-pay.com/sign-up/