While new technologies always come with certain risks and costs, faster payment solutions with high safety standards and a broad reach can bring numerous benefits to society. In a Federal Reserve study from 2014, it was found that over 29 billion transactions—almost 12% of the country's payments—may benefit from the faster authorization, availability, clearing, and settlement of funds.
A few use cases that may benefit from instant payments include:
Person-to-person transactions between family and friends
Instant deposit to secure a commitment (apartment, appointment, limo, etc.)
Emergency rent and bill payments
Business-to-individual payments like wages for temporary workers or insurance claim funding
Payments for just-in-time suppliers
Safe, ubiquitous, and fast payment systems bring long-term benefits by providing a safe payment framework, promoting global interoperability and competitiveness, and improving system efficiency. In this guide, readers will learn about the benefits of faster payments such as those done through Xpress-pay.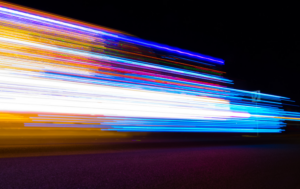 Availability and Speed
As businesses and consumers receive and send payments more quickly, they'll find cash flow management, investing, spending, and saving easier. Fast verification of funds reduces the chance of unintentional overdrafts and minimizes the need for expensive short-term financing.
If a faster payment solution can process payments at any time of the day, users will have the ability to monitor accounts and complete transactions anytime. Additionally, if these solutions are used instead of checks, underbanked consumers and small business owners may be eligible to receive funds sooner. With time, business processes and models may change significantly based on the faster availability of funds.
Efficient Payment Systems
When fast, always-on digital payment solutions reduce operating costs without losing the infrastructure needed for paper transactions, it benefits the entire society. Studies from Singapore, the UK, and other countries show that the adoption of fast payments hasn't led to a significant reduction in card-based transactions, but it has reduced the use of cash, checks, and other, less efficient methods.
Several countries have seen an increase in digital payment volumes and a downturn in bank visits following the implementation of fast payment systems. If the US follows suit, digital payments will bring long-term cost savings and other benefits.
Overcoming Limitations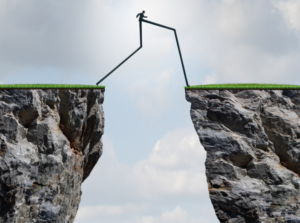 Within the world's banking systems, payments are executed efficiently—but that simplicity does not extend to the processes surrounding the payment. Integrated, comprehensive information has always been a challenge, simply because communication only moves in one direction (from the payer to the payee).
To communicate bidirectionally, parties must go outside the payment system, and delays often make communication issues worse. Insufficient information on the availability and whereabouts of funds may inhibit workflow, especially when these matters are urgent. With these challenges, a business' cash positioning, liquidity, risk management, and financial forecasting are affected. Many companies have created workarounds that bring fragmented processes together. With real-time payments, invoices, purchase orders, check scanning and rekeying, systems mapping, and automation are integrated—and a major pain point is addressed.
Security, Safety, and Risk Management
Fast payment systems mitigate many existing risks by reducing the delay between payment submission and settlement. Quick confirmation of funds availability benefits financial institutions and their customers.
While digital payment solutions bring new operational risks because of their stricter processing rules, there are numerous potential benefits if these solutions meet the highest standards of security, safety, and risk management.
When building a new system or integrating these capabilities into existing systems, users have opportunities to strengthen safety standards even though they're not directly related to payment speed. And, if a fast payment solution uses advanced technologies and security features, it will likely increase the public's confidence in the system itself.
Worldwide Interoperability and Competition
Another benefit of fast payments is an increase in worldwide competition and the long-term possibility of easier, faster transactions. For companies with offices in several countries, banks that make cross-border payments, or those who send money abroad, fast payment solutions with interoperable standards will facilitate faster, more open, and more affordable transactions.
How Fast Payments Benefit End Users and Service Providers
As with other technological shifts, payment providers face benefits and costs when they upgrade to a new and fast infrastructure. Buy-in by providers and widespread adoption by users depends on the benefits these groups will gain. Everyone involved in sending and receiving digital payments will encounter unique pros and cons when moving to a fast payment system.
Consumers may benefit from use cases that aren't well served by existing options—for instance, instant bill payments and user-to-user payment methods that don't require both parties to create an account before sending or receiving a payment. Fast payment solutions may be adopted more widely if they can reach those for whom conventional options don't work.
Underbanked and unbanked consumers can benefit from safer, faster payment products that include faster funds access, timely payment notifications, and other features that make cash flow management easier.
Business users around the world are looking for ways to receive payments sooner. Not only will these systems help payments settle and clear quicker, but they will also lead to the creation of services and products that allow for greater differentiation among competing companies. Small companies that don't accept digital payments may benefit by moving from written checks to real-time payments.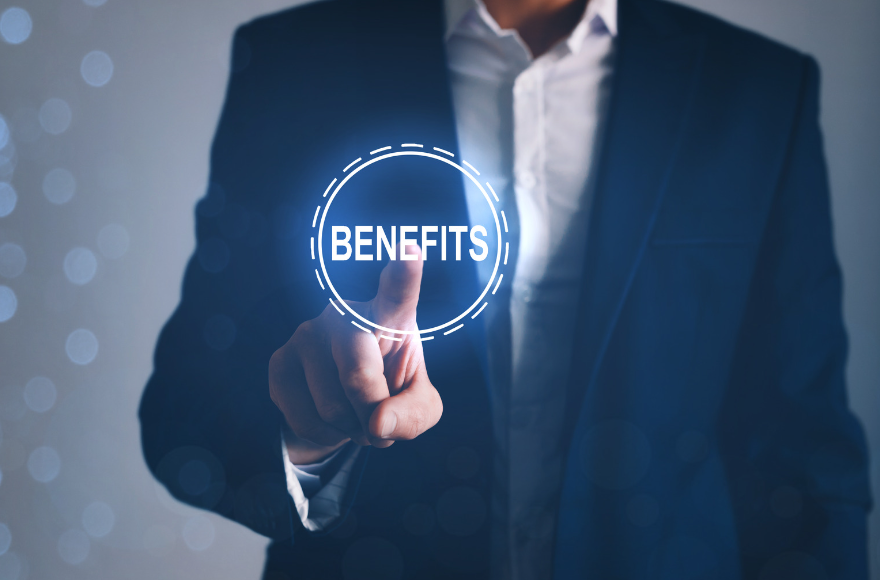 Government agencies may face significant expense in upgrading back-end processes and systems to send and receive real-time payments, but they will also have an easier time with the processing of large payment volumes with greater transparency and more timely notifications. State and federal disaster aid payments would benefit from instant processing.
Financial institutions of all sizes will have to make substantial investments when upgrading their systems to post, clear, process, and settle transactions faster, especially if the system's rules require 24/7 availability. Although there are risks associated with the early adoption of digital payment solutions, there are also opportunities in providing these services. The long-term benefits of digital payments include stronger customer relationships and the ability to offer innovative products that competitors can't access.
Users include a range of companies involved in payment processing—from large financial institutions to small tech firms. These providers can speed up their product development cycles, enhancing existing offerings and creating new ones.
Providers often face substantial costs in the development and upgrading of payment solutions, as many are forced to divert resources from other areas. However, switching to an instant payment environment comes with numerous payoffs—including the ability to develop solutions and products for underserved and unserved markets.
Instant Payments Bring a Better Customer Experience
While consumers are searching for fast, easy payment options, instant payments offer benefits other than the ability to move money immediately. Real-time payments give consumers a chance to secure commitments immediately, lighten their wallets, make the switch to mobile, and readily monitor their finances. Almost 80% of merchants agree that real-time payments offer a better, more seamless customer experience.
Real-time payment infrastructure significantly improves the experience of disbursements and refunds. It was formerly a troublesome area for merchants and consumers alike, with refunds taking several days to process, clear, and be credited to a customer's original form of payment. It's not surprising that retail and telecommunications businesses both areas where refunds are costly and time-sensitive—are adopting real-time payments on a larger scale.
A Major Cost-Cutting Opportunity
The ability to send and receive payments in real time has benefits in several areas, one of which is an improved reverse logistics process. Real-time payments are more cost-efficient allowing merchants to save money and time. Additionally, sellers can cut card acceptance costs by reducing risk of chargebacks and fraud. Sellers can cut card acceptance costs by removing the middleman, and because chargebacks and fraud are less likely, they can reduce risks as well.
Why Adopt Real-Time Payments Now?
The pandemic and its economic effects have shown us the benefits of real-time payments. With these systems, governments and companies can work more closely with institutions, accelerating the disbursement of aid funds. In the United States, Xpress-pay is setting the standard for simplicity and creating higher expectations among customers.
While payment volumes were affected by global lockdowns, e-commerce helped the world's economies to recover. Research shows that grocery shoppers have shifted toward online buying, and the trend will likely lead to closer collaboration between the billing and merchant sectors.
Regulators and governments around the world are still working on mandates and initiatives that will spur development in the real-time payments space. As evolving financial regulations and standards are adopted around the world, connected institutions will be able to access more robust payments data while enjoying increased security and additional opportunities to create value-adding services.
What May Lie Ahead
For the next few years, real-time payments will run alongside existing systems as financial technology companies find new ways to profit. While it's unlikely that instant payments will replace models that serve specific functions, such as payroll payments via direct deposit, businesses may opt to use real-time payment technology to pay for the delivery of goods and services.
Along with debit and credit cards, wire transfers, digital wallets, prepaid cards, and person-to-person apps, real-time payment tech will keep evolving—and it's up to consumers and business users to generate the data these companies need to refine their offerings.
To learn more about this, and all Xpress-pay can do for your organization, schedule a call with one of our team members at (607)753-6156, email us at sales@xpress-pay.com, or enroll now at https://info.xpress-pay.com/sign-up/