Over the past few years, consumers learned that paying for items using a cashless process was more convenient than using cash or writing checks. Business owners also adopted cashless payment options because doing so proved to be cost effective and faster than relying on cash.
According to industry data, the number of debit and credit card payments has been increasing by roughly nine percent annually in the years just prior to 2020. The pandemic created a greater reliance on online shopping, which suggests the newest data will likely show an even greater rate of increase in digital payments.
So, what's the outlook for the use of digital payments in the future? Why should business owners explore different ways to accept those payments? If you're unclear about the advantages of digital payments and why they're better than cash, let's review some of the reasons digital payments are increasingly popular.
What is a Digital Payment?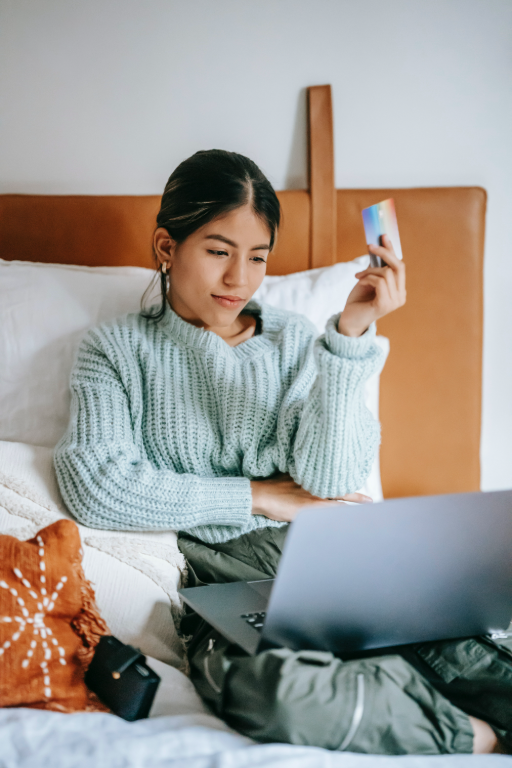 Before exploring the reasons that digital payments are so popular, it's important to understand what a digital payment is. The basics are pretty simple to understand. A digital payment allows one person or entity to transfer money to another person or entity without the use of cash or a check. That means the transaction is completed almost immediately, and there is no need to transfer money physically. Online transactions are easy for everyone involved, and even in-person transactions using credit cards are completed quickly.
At this point, credit and debit cards are still used extensively for purchasing goods and services, but even those cards are becoming obsolete as other forms of digital payments enter the picture. Devices using biometric authentication are now appearing, which will dramatically alter the way payments are made in the future.
Using Digital Payments is Convenient for Everyone
At this point, credit and debit cards are still used extensively for purchasing goods and services, but even those cards are becoming obsolete as other forms of digital payments enter the picture. Devices using biometric authentication are now appearing, which will dramatically alter the way payments are made in the future.
While it's unlikely people will stop carrying some cash anytime in the near future, most people are uncomfortable toting around large sums of money. Doing so puts them at risk, with the dangers of personal attacks being quite real. It's also hard to imaging losing a large sum of cash, as such a loss can make life uncomfortable if the money was meant to make necessary payments.
That's why the use of digital payments has increased significantly. While it may be inconvenient to lose a debit or credit card, there is generally no real risk of financial losses if the proper procedures are followed.
Another payment option increasing popularity is the mobile wallet which does not require the use of a card. Apple Pay is probably the best-known service, but many others are now commonly available, and all are easy to use.
At the same time, merchants of all types are now finding that accepting digital payments is better for their businesses. Customers can check out faster, as there's no spent time filling out a check or waiting for the cashier to make change. Merchants also no longer need to check larger bills for counterfeit funds. While saving a few seconds per transaction may not seem like much, those seconds do add up.
Payments are Made Instantly
In addition to the time saved when checking out, it's important to remember that there is never a lag between the time payment information is uploaded and the payment is credited. That's especially important for online purchases. Digital payments are generally approved instantly, which means consumers and merchants alike know there are no financial issues with the transaction.
Companies accepting digital payments find their sales increase, as consumers appreciate the cashless process. It's easier to schedule a variety of services if the provider is given digital payment information in advance. The provider knows immediately if there is a problem with payment.
Processing Costs are Low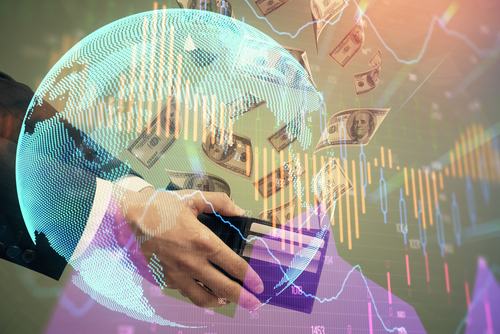 The majority of new digital payment options do not charge excessive fees to users. That means your bottom line is protected. It is however, always important to review all fees prior to setting up different payment options. While Digital Payment Benefits are certainly worth their fees, some are costlier than others.
Regardless of the type of business, digital payment options are now a must, and there are times when some of those options may be more expensive to offer than others. Go over the cost of each digital payment option to make sure you're getting the best service for the best price.
Transparent and Easy-to-Track Payments
A major issue facing all merchants is knowing their financial picture. When relying on checks or other payment types, it's difficult to track your sales and expenses accurately. When using digital payments, it's easy for customers and merchants alike to track those payments, which means there is a significantly reduced chance of payment disputes or returned checks.
Security is Enhanced
Given the recent hacking issues, the importance of cybersecurity is well-known. All companies, regardless of their size, must use appropriate precautions to ensure customer and company data is secure. Though not always easy, businesses can however make use of digital payment strategies using platforms proven to be safe.
Using Xpress-pay, for example, provides a wide variety of businesses with a safe, secure way to accept payments. These platforms are designed from the ground up keeping company and customer information and accounts safe from intruders. While there is no way to guarantee a site won't be hacked, using safe practices always pays off, as intrusions are greatly reduced.
Even brick-and-mortar businesses are safer using digital payments as the odds of theft are virtually eliminated. Shrinkage at all levels is a real problem for brick-and-mortar businesses, and using every available and practical theft prevention method is always recommended. Reducing the use of cash and checks is proven to reduce theft.
Digital Payments are Contact-Free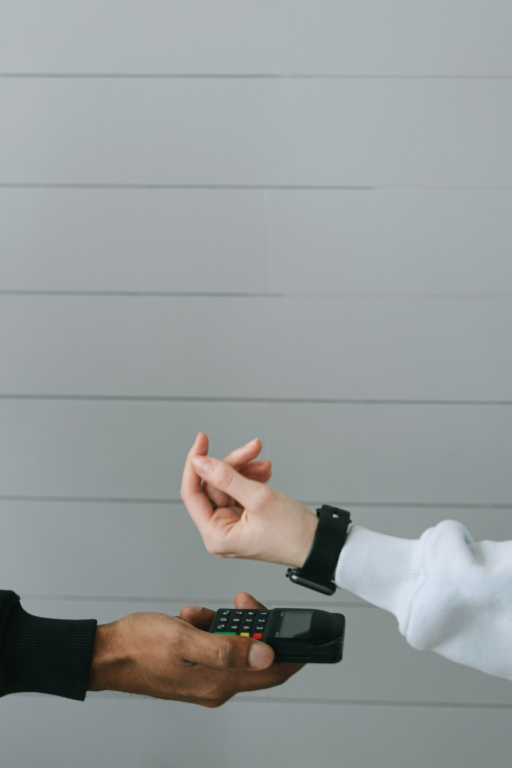 With the onset of the pandemic, it quickly became obvious that all businesses had to find ways to limit direct contact between employees and customers. Businesses that had never seriously contemplated using contact-free payment options quickly adopted them. Since these methods are quick, easy and comfortable for everyone involved, we are likely to see those options used even more in the coming years.
A good example is the devices now commonly seen in restaurants allowing customers to order and pay their bill without needing to come in contact with waitstaff. While the human touch is nice, there are times when using digital options is safer for everyone.
What's Coming in the Future?
Industry observers are quick to point out that the world's payment landscape is rapidly evolving. Dealing with COVID-19 forced changes, but many of those changes were already occurring, even without the pandemic. In 2019, digital payments totaled over four trillion dollars, with e-commerce growth being the driving force behind the trend.
The proliferation of smartphones is another factor, as these devices allow users to purchase merchandise and services, and handle personal banking. In addition, improved software now makes completing those types of transactions faster and easier regardless of the platform being used.
Nations are experiencing an increasing number of digital payments. Online companies are finding it easier to market their products in other nations as digital payments can now be made using a variety of currencies. For example, the growth rate in the U.S. over the past couple of years has been relatively slow, but regions like Latin America are experiencing dramatic growth in the number of digital payment transactions.
The statistics for the last year, during the pandemic, are not yet in, but anecdotal evidence suggests the number of digital payments in the U.S. will climb significantly. It's important to consider that, as people take advantage of digital payments, they are likely to continue doing so. That means every business should be looking for new and innovative ways to accommodate both online and in-person customers who wish to make payments digitally rather than use cash.
Moving Your Business Forward in a Digital Payment World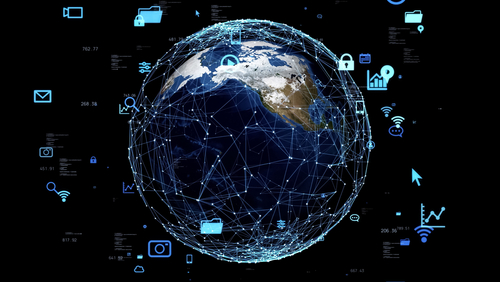 While most businesses today accept at least one or two digital payment options, the entire digital payment landscape is constantly evolving. Customers are demanding new and easier ways to use digital payments rather than cash. That means it makes sense to work with a digital payment partner who is continuously looking for new ways to accommodate the needs of business clients and those they serve.
Xpress-pay stays abreast of new or evolving trends to make sure every client has access to the best digital payment options available. While cash and checks are not likely to disappear any time soon, the number of people preferring to use digital payment options is bound to increase. Is your company ready for them?
For more information, or to learn how to prepare your business for the digital payment revolution, schedule a call with one of our associates now.