Virtually all business owners recognize the way business is conducted is rapidly evolving. Technology is driving the changes, and staying abreast of new ideas can rapidly drain a company budget. That's where Software as a Service, or "SaaS" (pronounced "Sass") comes into play. Let's look at what SaaS is, and how you can use it to enhance your business and life.
What is SaaS?
For the most part, SaaS is simply cloud-based software that gives you access to tools and features over the Internet, rather than installing software directly onto a computer. This approach allows software providers to regularly maintain and update their solutions so users don't have to. It also makes things more efficient for supporting these solutions when they break, meaning your business will be able to operate more reliably.
Companies everywhere are discovering that SaaS platforms offer numerous benefits over traditional software solutions. Whether you're a supplier, a business owner, or an end-user, there are distinct advantages to using SaaS. Here are just five ways SaaS can help grow your business.
1.) You Always Have the Latest Updates and Features
One of the issues business owners face when they purchase software is that it needs regular, and time-consuming updating. Those updates can be costly, which means money must be spent on software updates that could better be used elsewhere. If the necessary software updates are neglected, your business could suffer.
In addition, it's common for features to be added when software updates are released. It's a common way to entice new users and gives current users another reason to go ahead and pay for the update.
It's important to remember that software bugs are common, which means routine updates that take up staff time are needed to help avoid issues related to those bugs. On the other hand, SaaS users always have the latest versions of software, and enjoy all newly added features without always having to pay more.
Many business owners quickly find new features allowing their employees to be more efficient, suggesting additional profits are possible. Whether the new features improve access to data or make daily functions easier, the expense is certainly justified.
2.) Costs are Reduced
Every business owner knows how important it is to keep expenses under control. When software is owned, business owners incur significant expenses. Not only must the software itself be purchased, but the company must also have the infrastructure required to make it work. IT costs can be reduced significantly when SaaS is utilized.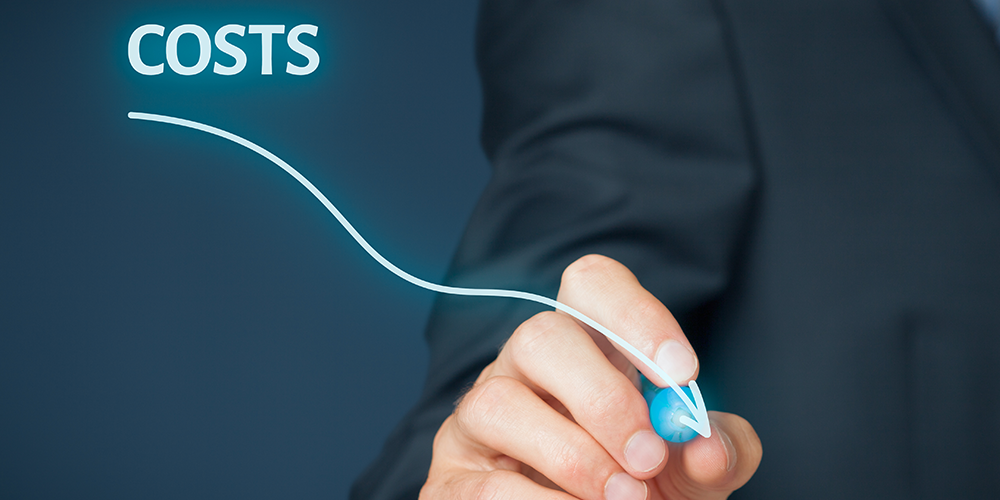 Most end users don't need sophisticated devices to run cloud-based software, and that means companies don't need to invest in overly expensive devices. Even if new requirements include updating or replacing some hardware, the costs are generally much lower when the software used is cloud-based.
Most SaaS models are subscription-based, which means a company only purchases the level of services required rather than paying for a bloated software package that really isn't necessary. Business owners can also quickly and easily add users, so they will never have to pay for equipment and software that's not currently needed.
3.) Your Data Is Safer
In the past, most companies stored all their data on-site. While that generally worked, the practice is, at best, risky. In the event of a fire or some other catastrophe, the data was lost and unrecoverable. If an organization stored backups off-site, recovering the bulk of the data was possible. However, the costs associated for that type of storage were high.
Cloud-based storage systems used by SaaS providers remove the responsibility for backups from the client company. The risks of data loss are low, and backups are routinely kept, ensuring your company data is never at risk.
At the same time, workers are free to switch between devices or move to different locations without the worry of having access to an ongoing project. With SaaS, the data is accessible from anywhere using any approved device.
4.) Life is Easier for Business Owners and Customers
SaaS provides business owners with a great deal of flexibility. Regardless of the type of business, software can easily be customized to meet your specific needs. A company's culture also impacts the type of software used, as everyone must be comfortable with the software and be able to use it effectively.
Customer experiences are also important. For example, if a consumer can't easily pay for a purchase, they will quickly move on to a competitor's site. Companies must also have the capability of accepting payments from different countries. Top payment partners make it easy for client companies to accept payment from virtually anywhere in the world. That makes it far easier for an organization to expand.
When a centralized, cloud-based system is in use, it's far easier to track how your business is performing. Virtually all major SaaS providers collect data and make that information available to subscribers. That means you'll know which areas of a business are underperforming and have the data necessary to make decisions about future moves.
5.) Find New Users as Your Company Grows
One of the major advantages of SaaS is scalability. The needs of a startup business are far different than those of an established, larger organization. For example, an established organization already has a client base and understands the needs of those customers. A startup, on the other hand, may have a relatively solid picture of their target demographic, but that picture hasn't yet been verified.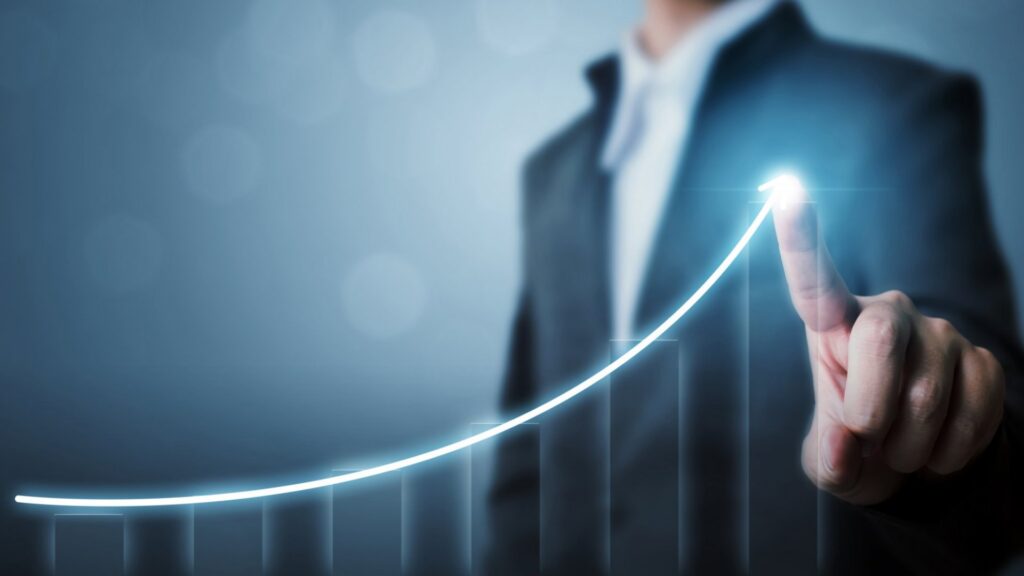 What is important for that startup is to better identify their potential customers and establish strategies to market to that group. At the same time, the data from the SaaS provider allows those companies to modify those strategies as they grow.
Having that knowledge means there are will be fewer errors made both now and in the future, suggesting profits can be increased without wasting money or effort along the way. In addition, operating expenses are reduced when employees have the information needed to function efficiently.
All of that doesn't mean established companies don't benefit from SaaS. They do, but the information they seek may be significantly different than a startup. Nuances become more important, and the analytics provided when using SaaS make it relatively simple for organizations to spot trends that may or may not benefit the company's bottom line.
All companies, regardless of their time in a business, must be flexible and willing to explore new ways to enhance their operations. Today, competition is fierce, and ignoring the need to evolve will be costly. While SaaS certainly isn't the only way to stay abreast of industry changes, it's an important component.
So, Is SaaS Right for Your Organization?
While that's not always a simple question to respond to, in most cases, SaaS will provide quite a few benefits it pays to consider. To answer the question, the first step is to analyze your company's current needs and attempt to predict what internal changes are likely to occur in the future. Remember, those internal company changes will depend, to a significant degree, on outside influences.
It's also important to recognize who your target market is and how those individuals or businesses choose the organizations they deal with. Remember also that SaaS offers significant ways to gather and analyze data needed to make important decisions.
Determine if your competitors are migrating to SaaS rather than keeping all operations on-site. In some instances, early adopters garner significant advantages over competitors who postpone adopting new strategies. If your competitors are already moving to cloud-based systems, you may already be late to the game.
Analyze the cost differences between keeping all operations in-house and moving to cloud-based systems. While there is certainly a cost involved when moving to SaaS, those costs are typically dwarfed by the expenses involved with maintaining a complex, in-house IT system.
It also pays to discuss the options with employees, as they will be using the software. Make sure however, the information provided to those employees is accurate, and readily available.
At the same time, remember that most people don't immediately embrace any type of change, as there are always unknowns associated with anything new. Some reluctance to accept change will always be present, which is why having all the advantages properly presented is vital to the success of any move.
Get the Information You Need Now
Because staying relevant is vitally important in every industry, take the time to acquire the information you need to make important decisions now, not later. Start to explore the many ways SaaS can move your organization forward both now and in the future.
Don't be afraid to ask SaaS providers to explain how their systems will provide the benefits claimed and how those benefits will fit your organization's needs. From day-to-day bookkeeping to marketing and enhancing efficiency, the SaaS used must fit the requirements of everyone involved.
Contact SaaS providers today for an account review and to ask those questions and request a proposal for services designed to move your company forward.