Consumers Are Getting More Tech Savvy & Your Business Needs To Keep Up. Make That Happen Easily By Offering A Digital Wallet Option
Over the last 13 months, the world has seen a rapid shift in consumer behavior. Businesses like yours must adapt quickly or risk financial ruin. In response, many businesses are streamlining purchases with new electronic payment options, including digital wallets. Let's take a look at how these new forms of wallets work, and how your organization can leverage them to cultivate new and repeat business.
What Are Digital Wallets?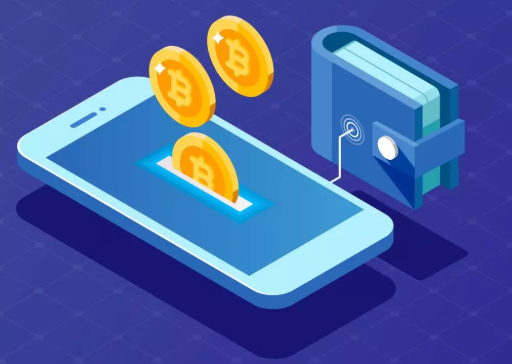 Technically, a digital wallet is simply an account in which consumers can store payment credentials for use when transacting with merchants. Taking this a step further, digital wallets may also give consumers access to other parts of their finances, including transaction history, access to payment schedules, connection to rewards accounts, insight into spending habits, and more.
Wallets can also be offered as an app that users create and manage on a particular device, stored in the cloud to give user's greater access, or a combination of both. No matter where the wallet is managed though, their main function is to make it faster, easier, and more secure for consumers to transact with their favorite establishments.
How Can Wallets Be Used?
As wallets are becoming more popular with consumers, businesses are starting to experiment with more ways to deliver them. Currently, there are three main ways wallets are being offered:
1. Tap-to-Pay – SamsungPay and ApplePay are the most widely known version of a tap-to-pay digital wallet. These wallets are native apps that reside on your smartphone, and use a Near Field Communication (NFC) chip that's integrated into your phone hardware to store and send credit card information. When you fire up the app, and tap your phone on a POS terminal, your card information is sent to the POS to handle the payment. Then, you get a receipt when the payment is completed.
Of course, the benefit here is that consumers are moving towards digital payments, and by offering them, your businesses will attract those consumers over your competition.
To participate, you'll need to contact your POS provider to see which wallets are supported, what the costs are, and if anything else is required to begin accepting these payment options.
2. Scan-to-Pay – Made popular by Starbucks, the scan-to-pay model allows consumers the ability to load a bar code on their smartphone and cashiers scan to complete a transaction. Consumers must first load an app on their phone, then add some form of payment, like a credit card, or gift card.
The main reason Starbucks used this model was it allowed customers to use a Starbucks gift card as the means of payment, rather than a traditional credit or debit card. This means Starbucks doesn't have to pay transaction fees for every payment, saving them millions of dollars every year. This also enables Starbucks to offer more discounts and loyalty benefits to customers who use their wallet often.
3. Quick Reference (QR) Codes – Similar to the scan-to-pay model, QR codes allow consumers to scan a square bar code that displays bill information on their phone allowing them to use a new or stored payment method. There are numerous benefits to the QR code model as they can be placed anywhere you want to do business.
Wish someone could buy your products from your store window even when you're closed? Place a QR code on your storefront, and customers can be sent straight to a buy-it-now page on your website.
Need a customer to pay a deposit while giving a free estimate at their house? Place a QR code sticker on your clipboard and customers can scan and pay instantly.
Wish customers would pay their bills faster when getting them in the mail? Put a QR code on their paper invoices or emailed invoices.
The options here are endless, as you can place QR codes in emails, websites, videos, social posts, and anywhere else to encourage customers to act. What ways could you use a QR code-based digital wallet to grow your business?
What About Data Security & Privacy?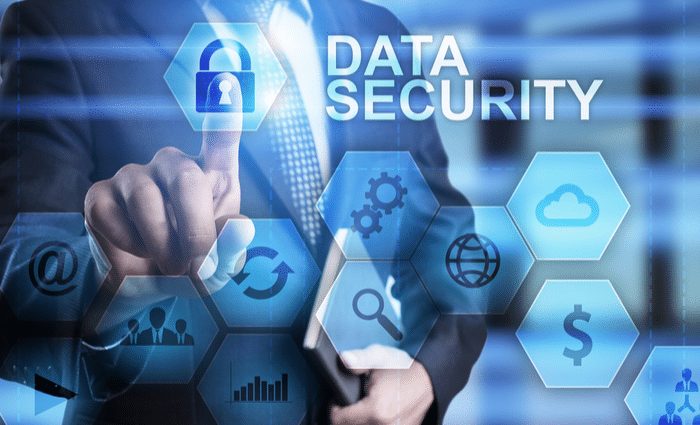 It seems like every day there's another news story about a data breach, privacy scandal, or headline of Big Tech using the data they capture for their own gain. With that, governments have begun cracking down on the amount and type of data tech companies can and cannot collect.
Among the first sweeping legislation initiatives was the General Data Protection Regulation (GDPR) 2018, spearheaded in the European Union. This regulation was designed to give consumers more consent, understanding, and control over companies like Google and Facebook with respect to the data they harvest and accumulate. For more on this, Wired wrote a deep-diving piece on the topic.
More recently here in the United States, the state of California passed a similar law known as the California Consumer Privacy Act (CCPA), which also was designed to put consumers in the driver's seat regarding how they were being tracked and how that data is handled.
These laws are still working their way into our everyday lives and the systems they control. However, the fact that they're becoming more popular should give you an idea of how important it is to be mindful of the consumer data you collects, and what you do with it.
The good news! This is yet another way using a third-party digital wallet solution can help. How? It can limit your exposure and remove the need and expense of collecting and storing sensitive customer data.
Instead, information like credit card numbers, checking account details, and other personal data will be stored in a wallet. This limits your exposure and eases your regulatory compliance obligations.
Typically, all you will have or need access to is successful transaction information. This usually includes transaction date and time stamp, a transaction ID, the amount paid, and possibly other details, like a customer name, customer number. That's it, and all you'd need to keep your accountant happy.
Choosing A Digital Wallet For Your Business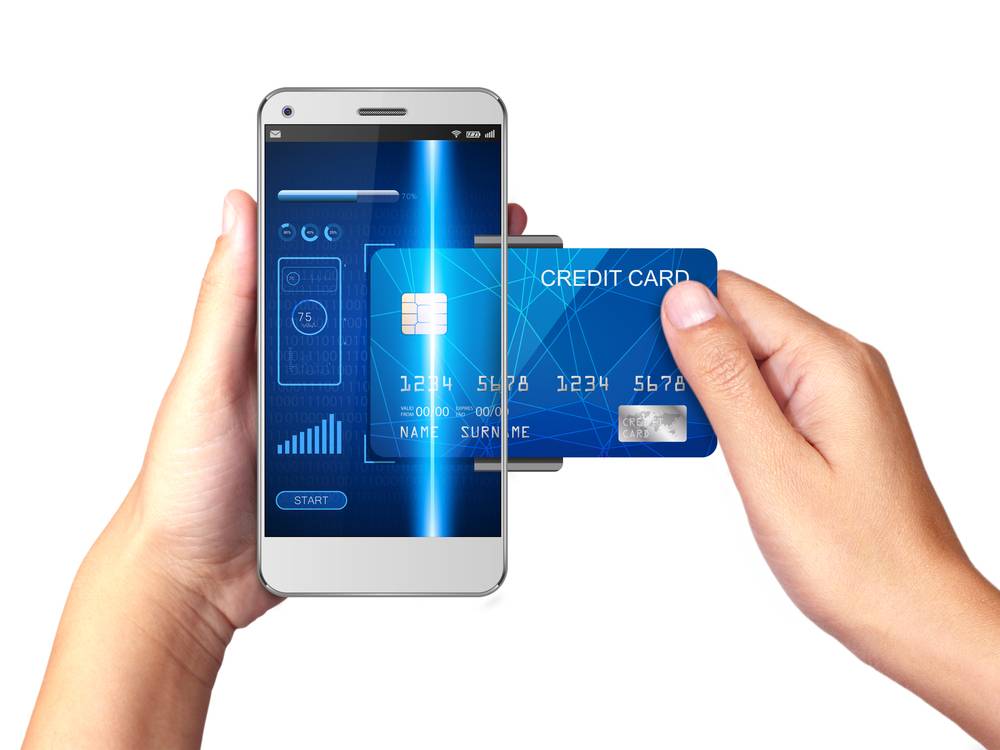 So how do you choose a digital wallet that's right for you and your business? First, be honest about what your needs are, and which type of wallet would help your particular business.
More and more POS systems are beginning to offer integrated tap-to-pay solutions that work on terminals. Others simply offer a tap-and-pay option from the actual credit cards with an NFC chip in it. Does yours?
The scan-to-pay solutions aren't as popular, but maybe you want to save customers the hassle of dealing with the payment on their phone. If that's the case, then it's best to seek out a trusted provider that can help you integrate that solution into your operations.
Of course, the easiest way to a digital wallet option for your organization is to determine where and when you can present a QR code to customers, and give them the chance to pay as soon as they're ready.
For help with that, please contact us anytime to discuss your options. Since 2005, Xpress-pay has been pioneering the ePayment and digital wallet landscape. We launched our first QR code-based payment option for our clients in 2010 and have helped countless organizations discover the true power that comes when offering a trusted, secure, and flexible digital wallet payment option.
Want to Integrate a Digital Wallet Into Your POS?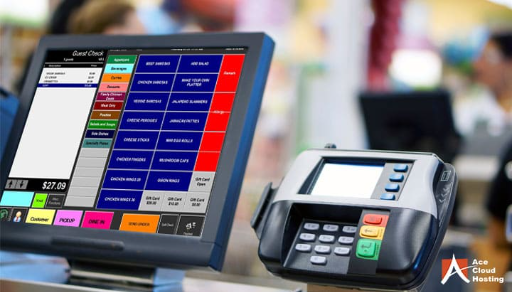 Contact us today to learn how in just a few steps, you can begin offering a fully integrated digital wallet option.
(607) 753-6156 | sales@Xpress-pay.com
What if you could turn every email, social media post, video, webpage, or brochure you created into a money-making opportunity? QR codes let you to do just that. With a simple way to scan-and-pay, when customer's emotions are high, you'll be able to realize greater returns from your campaigns. Plus, by customizing each QR code, you'll be able to track which campaigns are resonating with your audience, and which need updating.
What to do next?
It can be safely said that QR codes are here to stay. Their use is also projected to grow by triple-digits in the next few years, so how do you think you can begin using them in your business?
For more insights into how these little boxes, and Contactless Payments in general, can help propel your business into the future, please contact us today. Our team would love to hear your thoughts.