Getting Paid — Then and Now
If you are of a "certain age" (like me!), you might remember what it was like to go with your parents to the gas station (with me, it was usually my dad) and have him say, "A dollar's worth, Mac." In those days, people always carried cash and unless the expense was considerable, they always paid for things that way.
That was also true when the family vehicle acted up or there was an accident and a tow was needed. When you got there, you had to figure out how to pay the operator. If you were in your hometown and the tow and service business knew you, you might have the option of paying by check. What if you were out of town? Good luck with that…it was cash-on-the-barrelhead, or you were not getting your vehicle.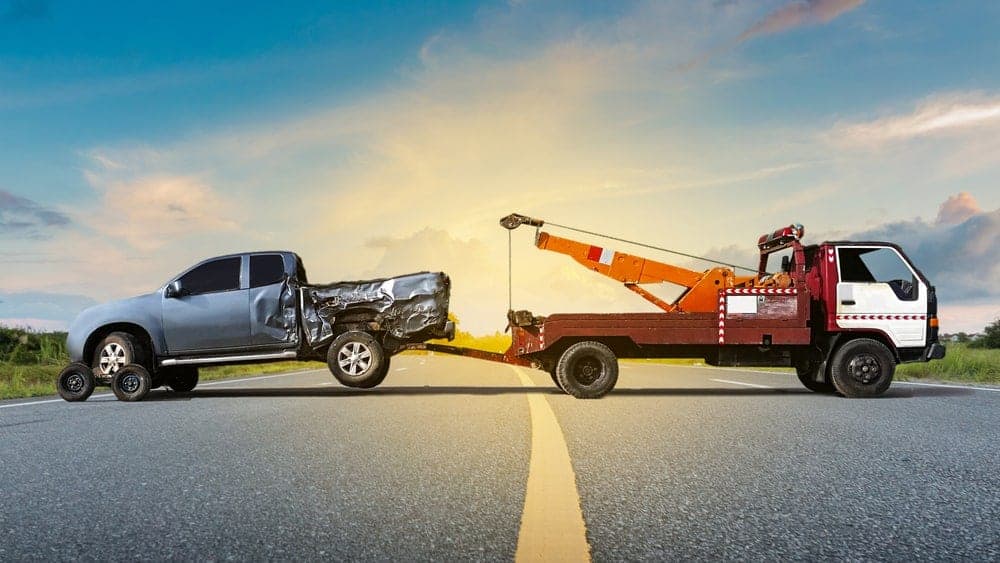 Of course, credit cards changed things for the better — at least it was a little better, but not a perfect solution. Think credit card fraud… and those payment processing fees – ugh! And you're still at risk of getting all those GOA's. Could there be a better way for independent towing services?
Yes, there is a better way! Plus, if you are like 99% of all people in the U.S., the "solution" is probably in your pocket right now – your smartphone. For others, it might be a tablet you own. Yes, thanks to modern technology, these portable devices make it possible for customers to send payment using either your or their mobile device. Isn't that amazing?
How Do Mobile Payments Work for Tow Truck Operators?
Let's take a look:
One approach is to dispatch a driver to the tow site. If the customer doesn't have a smartphone, then your driver can let them handle the transaction on the driver's smart device. Since none of the information is stored on either the driver's device, app, or the website used to make the payment, the customer can rest easy knowing their sensitive information is being properly handled. This also means the payment can be confirmed before the operator ever touches the vehicle.
Going this route means no more driving customers to an ATM, waiting for delayed payments, or worse… bad checks. This is also great for when the customer is still on-site when the tow operator arrives, but it still leaves you open to GOAs. How can you get around that?
Well, another approach works when the customer has a working smartphone or other connected device. Your dispatcher sends a text message or email with a payment link. The customer clicks the link, pays the bill, and you'll see the transaction process before the truck is even dispatched.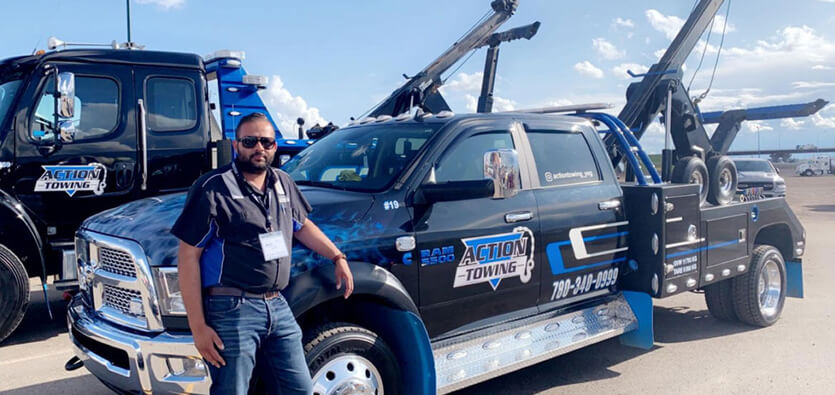 This is a perfect solution since you never actually see their sensitive account numbers, an important factor for customers who are wary of sharing this information. Once the payment is processed, you dispatch a team to handle the call. This is an excellent approach for towing services that have centralized dispatch services. This means you'll reduce GOAs because you've already been paid. Also, when customers complete the payment on own their device, they're far less likely to charge back the payment later.
Both approaches also reduce how much time it takes to complete the job. This means you can serve more customers in the same amount of time, helping reduce the risk of accidents for you, your drivers, and customer. All good things.
What Are Some Typical Mobile Payment Options?
Handling mobile payments for towing companies provides many options:
There are options for accepting credit and debit cards.
Electronic Checks (eChecks) are another payment option you can offer. They work similar to paper check, but are processed completely online. No paper to manage or bring to the bank to deposit. While all checks take time to clear into your account, eChecks are submitted immediately so the funds typically land in your account much faster, helping improve cash flow. The transaction fees associated with accepting them is usually much lower than credit cards, too.
With the right systems in place, accepting mobile payments also makes it possible to capture transaction information and download it to certain bookkeeping systems, like QuickBooks Online. This eliminates the need to make manual entries. The information is seamlessly integrated into your existing online QuickBooks account to keep your Accounts Receivables current.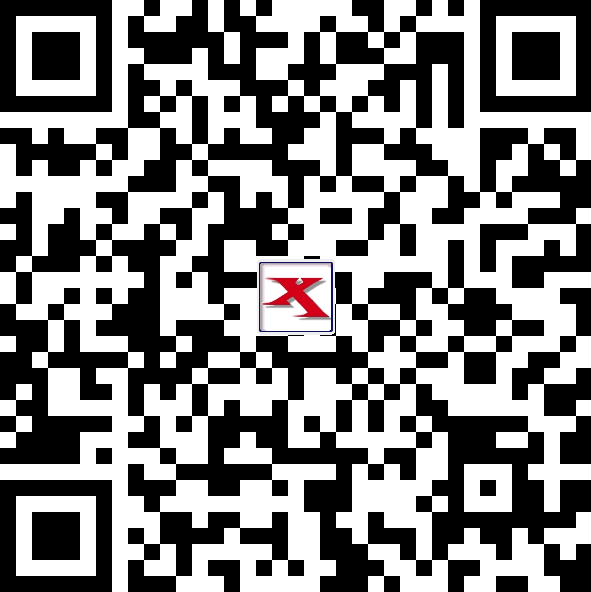 In the past, it was difficult for towing services to accept any electronic payments because it required the use of special terminals or card readers either in the dispatch office or by the drivers. These devices were bulky, expensive, and for most, clunky. Phone line-based card readers were notoriously unreliable, and with age, lost their ability to read card stripes on older cards. Typically, there would be monthly charges to rent this equipment from the payment processor. Thankfully, those days are over.
Today's systems eliminate all that hassle and virtually all the out-of-pocket expenses. Depending on the software provider you select, your driver or customers can now use their card to pay before the truck is dispatched, as soon as it arrives, or after the job is complete.
One of the newest market trends is the QR codes (square bar code) that customers simply scan with their phone to pay. These codes can be customized for each driver to help simplify tracking payments and productivity. They also reduce the amount of time it takes for the customer to pay on-site, reducing overall driver exposure.
What Improvements Can Be Expected?
By switching to a mobile payment solution for tow services, you can expect to enjoy these benefits and more in a relatively short amount of time:
A reduction in write-offs: With a mobile payment solution, you will know right away if your payment is declined. This means fewer write-offs due to fraud or bounced checks, and fewer card disputes from customers who don't remember the charge.
No card readers: Forget the cost and hassle of renting EFT/POS terminals and card readers because there are none, and you won't need to bother customers for a signature.
Make it easier for people to pay: Drivers stranded on the side of the road will usually first Google "tow services near me". If they see on your homepage that you accept online or mobile payments, they'll be more inclined to choose your services because of the convenience.
Heightened security: Customers are often reluctant to hand over large amounts of cash to someone they don't know – if they even have much cash on hand at all. They will be more trusting of a service that accepts cashless payments because of the safeguard offered by paying with a card.
Moreover, your drivers can start displaying the fact that they don't handle cash, reducing the risk of robberies. Payment notifications and receipts can be sent automatically by email or text, which means one less thing for your drivers and dispatchers to manage.
Improved response times: Since payments will be handled much quicker, your office staff and drivers will spend less time taking payment information, which means that they can get the vehicle on the hook faster and handle more calls per day.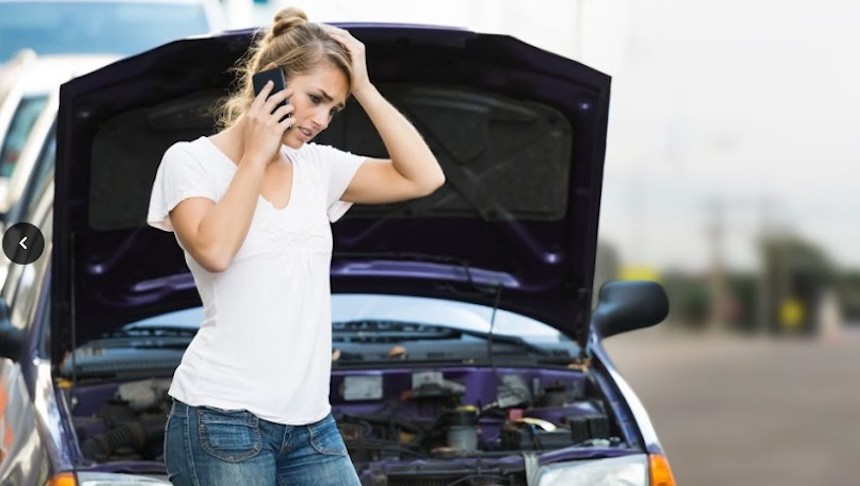 Reduction in card processing fees: Did you know that some businesses implementing a mobile solution for tow truck payment processing have seen a drop in fees of as much as 90%? This savings translates into a tremendous increase in the profitability of your towing business without raising prices. One of the leading providers of payment solutions for the towing industry is Xpress-pay. We help our operators streamline their business and be more profitable overnight.
Reduced GOAs: A primary headache in the towing business is GOAs. By offering your customer the option to pay by text or email before the truck is sent, they are much more likely to be there when your driver arrives. Of course if they're not, then at least you already received payment. Even if you need to refund the payment later, it'll be easier to justify keeping a portion of the funds as a service fee. This also mean that you wouldn't have completely wasted your driver's time and vehicle expenses getting to the site.
Just what are the real-world impacts on a typical towing business? Here is an actual case study from Bald Eagle Towing after switching to accepting mobile payments. In short, they found it improved their operational efficiency, reduced expenses, and improved their bottom-line.
How Does the Payment Process Work?
Let's say your customer is stranded on the side of the road and has a working phone. Here's what a typical call would look like when you begin offering a mobile payment option.
Step one: Customer visits your website and connects with dispatch to arrange a tow.
Step two: Your dispatcher sends a text message with a payment link with the negotiated amount. When paying, the customer can also add a gratuity (tip) for the driver who will be handling their job. Tow truck drivers love this feature as it allows them to earn some additional cash with each call. Xpress-pay can also add an additional "Site Fee" to every payment, used to cover your processing fees. The Site Fee is directed to the card service provider, simplifying your accounting.
Step three: When the payment is successful, both you and the customer will receive an email confirmation.
Step four: The truck is dispatched, and the job is completed faster than usual.
Customization: Your payment page can be customized with your business logo and name identifying you to your customers correctly. You can elect to accept cards, eChecks, or both. You can also choose to integrate these payments with systems like Beacon Software, Dented Development's InTow Manager, QuickBooks Online, and more. This is highly recommended as it will drastically reduce your manual bookkeeping workload.
One Final Word
We understand you have your hands full running your towing business. As an owner, you might even be making service calls yourself. You certainly do not have the time for cumbersome systems that take forever to set up or use.
Not to worry. When you work with the Xpress-pay Team, there's no need to set up an entire eCommerce website or code web pages. You don't have to be a high-tech wiz. All in all, it only takes about ten minutes to apply. Our Support Group will help do the rest with you. Honestly, don't you think you owe it to yourself, your business, employees, and customers to start accepting mobile payments? There's no risk or cancellation fee so do it now – we'll make it simple. As so many others have, you'll be thrilled you did! Check out the video below to see how it works.