How Technology Is Reshaping the Business World
The past year certainly changed the way people lead their lives. Workers switched to working from home rather than going to an office, shoppers saw restricted access to shops of all kinds, and personal interactions were significantly limited. In addition, the very way they use money changed dramatically.
More businesses now use technology to market their goods and services, and shoppers routinely use computers and smartphones to conduct all types of financial transactions. That trend, known collectively as fintech, is likely to expand as more businesses, and consumers, recognize the benefits of fintech.
What is Fintech?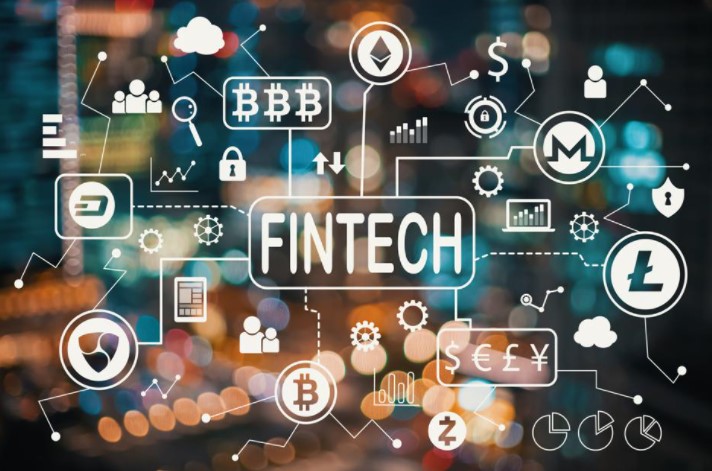 As the term is routinely used, fintech is any technology used to enhance and automate the way financial services are delivered. That's a pretty broad definition and includes improving the way companies, business owners, and consumers handle their financial operations. Fintech uses an array of software and algorithms to make all types of financial transactions flow smoothly.
So, what does that mean for you? Fintech strategies are now so varied it's becoming difficult to determine how a specific business will benefit without carefully analyzing the company's current and anticipated needs. Remember however, that the way finances are handled today is radically different than anyone expected even a handful of years ago, and additional changes are bound to occur. Let's consider just a few of the trends industry leaders are expecting in the coming year.
Banking Will Change
During the pandemic, bank customers across the nation faced problems completing even relatively simple transactions. Bank lobbies were closed, forcing customers to use drive-through lanes or online services. Not everyone had the option of visiting their bank during normal business hours, that meant a higher percentage of customers began using online banking options.
Once they saw the convenience of online banking, many bank clients began opting to conduct the majority of their banking transactions online rather than visiting brick-and-mortar facilities. In other cases, banks opted to replace tellers with onsite technology. In other words, customers essentially conducted their business using an ATM within the bank building.
With digital-only banking the need to visit a bank in person, is removed which is increasingly acceptable to many consumers. In a recent article, Forbes states that over 14 million U.S. citizens are now using digital banks to manage their money. In other countries, the rate is considerably higher. While some bank customers are not yet comfortable cutting their ties to a local bank, others find doing so provides a level of convenience they've never experienced before.
Financing Options are Evolving
Consumers rarely report that financing larger purchases is a comfortable experiences. For years, traditional lenders forced borrowers to visit the lending institution, fill out an application, be interviewed by a lender, and wait for a response to the loan request. Fintech is changing that, as technology is eliminating the borrower's need to waste time reviewing their financial options.
While most people see ads from online mortgage lenders, not as many are aware that fintech now allows lenders like Affirm and Klarna to finance purchases, which bypasses local lenders. If you've got a relationship built with a local lender, that may not be important, but most lending institutions are becoming less comfortable to work with.
Many lenders are now moving away from the traditional lending models so common in recent years. Online lenders, using sophisticated fintech options, now offer customers individualized financial services designed to meet their needs. That fintech trend is disrupting established financial institutions and forcing them to re-evaluate how they conduct business. In other words, consumers at all levels can now explore more financial options than ever before.
Shopping Will Never Be the Same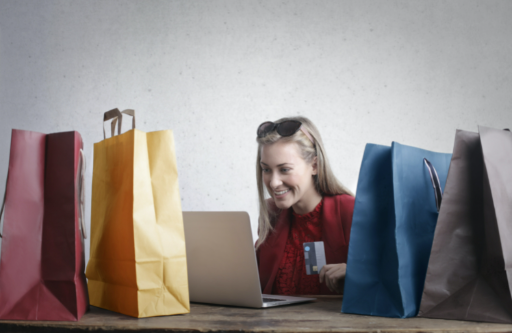 While everyone knows how easy it has become to shop online, even your local shopping experiences are likely to see changes in the near future if they haven't already. While Walmart is certainly leading the changes with their elimination of cashiers, that may be more of a problem for shoppers than an advantage.
Other retail stores are exploring ways to eliminate the need for cashiers without forcing shoppers to check out their merchandise manually. Systems that add or delete items from a shopper's cart as they proceed through a store are certainly more acceptable alternatives. Fintech makes setting up those types of services possible, but shoppers may not jump on board if their overall shopping experience is hindered rather than enhanced.
Security Moves Forward
One issue plaguing companies everywhere is fraud. Billions of dollars are lost every year due to various types of fraud, which suggests companies need to step up their efforts to counteract those types of theft. Fintech strategies are tailored to help businesses identify customers and reject fraud attempts.
An example is online banks using biometric security, including facial recognition, to identify customers and reduce the potential for fraud. Some people continue to reject facial recognition software as too intrusive, but there are other security measures that can be used as well.
The point is, fintech makes it possible to use security strategies that were not available in the past. Companies can now tailor their security protocols to meet the needs of their clients rather than seeming to be overly intrusive. A fintech company will generally be willing to work with clients to determine how to provide the level of security needed.
Adapting to Cryptocurrency Use
Over the past couple of years, a number of major companies have signaled their readiness to accept cryptocurrencies as payment methods. That's a major switch from a time when no major companies were willing to consider accepting Bitcoin and other cryptocurrencies due to their inherent volatility. Fintech is now making it possible to accept alternative payments in addition to traditional currencies.
Make Better Use of Your Mobile Devices
Shoppers increased their use of smartphones to make purchases during the pandemic, but financial experts suggest that the number of mobile payments will increase even more dramatically in the next couple of years. Mobile devices will make online banking easier and allow users the ability to pay more companies or retail shops. U.S. consumers are comfortable using their smartphones to make purchases, which means companies taking the advice of fintech experts will likely see improved sales over the coming years.
Peer-to-Peer Lending May Be in Your Future
Person-to-person loan systems are relative newcomers to the scene, but they are expected to grow substantially in the near future. Consumers are looking for innovative ways to bypass traditional lenders. Platforms catering to peer-to-peer lending expect to see substantial gains in the coming months. While not everyone will be comfortable with this type of lending, others will certainly find it to be a worthwhile alternative to other forms of borrowing.
Artificial Intelligence and Your Future
Virtually all businesses are adopting some form of artificial intelligence to enhance their operations. Today, the trend is speeding up due to the pandemic, but changes would be occurring regardless of the pandemic-related problems businesses have faced.
What's spurring the growth in AI? One cause is a combined lack of personnel in many industries, but automation requiring AI was expanding even before the pandemic. Look for example, at the number of chatbots currently used online. Is AI part of your company's future? If so, to what degree will updates be required? Check out how important incorporating AI may be to your company's future.
Platform as a Service (PaaS)
Fintech makes PaaS more practical for your organization. Today's platforms are tailored to meet your company's needs. Banks, for example, have far different needs than large corporations. That means the one-size-fits-all solutions touted in the past are unlikely to meet most organizations' needs without some level of adaptation.
PaaS solutions also make it far easier to evolve as your needs change. Given the rate of change we've seen in the past year, it's almost a given that the rate of change will accelerate in the coming year.
Even Traditional Companies Must Adapt to Changes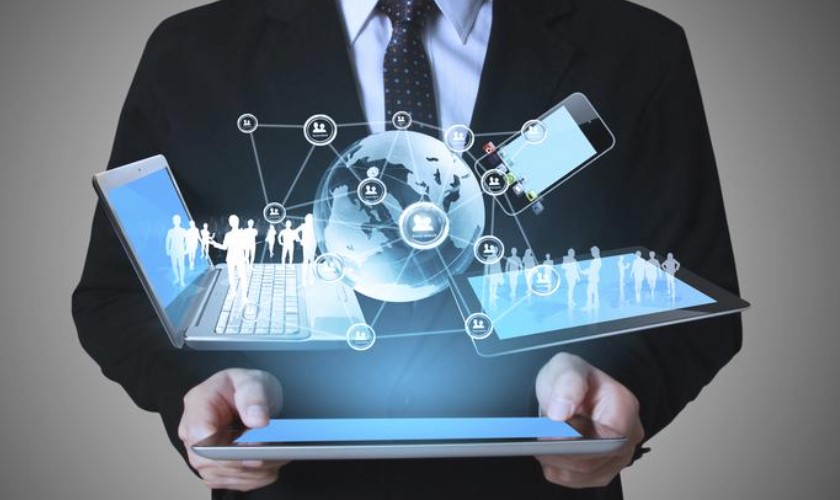 Changes are inevitable, with both companies and consumers making new demands and having unpredicted needs. Fintech technologies allow companies to be agile enough to meet those evolving demands. It's far easier to complete both complicated and relatively simple changes throughout a company when fintech strategies are used.
Since younger generations are more likely to know what fintech is, it's probably safe to assume they will be more willing to adapt to new strategies as they develop and recognize when a company isn't doing everything possible to improve their business.
Evaluate Your Organization Now
If you're exploring new ways to foster growth and improve customer service, now is the time to check out how various fintech strategies can be used to attract new business and keep existing clients from moving to a competitor.