Discover how contactless payments can help keep your doors open, and keep your business moving forward beyond 2021.
There are approximately five million home service businesses in the U.S. Assisting homeowners with things like electrical, plumbing, landscaping, roofing, mold remediation needs, and more. This makes for an incredibly competitive space, which means it's imperative you keep clients happy to succeed.
One simple way to get a leg up is by offering customers a contactless payment option. These digital systems can use multiple tools like near-field communication (NFC) technology, QR (Quick Response) codes, text, and emails to enable transactions for deposits and invoices. The main point though is they allow your business to carry on even when people aren't able to, or don't want to come into direct contact with each other.
Why Are Contactless Payments Growing in Popularity?
Health is on everyone's mind right now and will be for years to come. Limiting interpersonal contact is growing in popularity, so your business needs to adapt to survive. Contactless payments help with this, while providing a streamlined payment process, and other benefits.
They also allow you to capitalize on the fact that almost everyone is on their mobile phone for the better part of the day. This makes it convenient for clients to view an electronic invoice and pay it with a device they're comfortable with.
Plus, for your business, contactless payments are instantly recorded and funds are sent directly to your bank account. The process is significantly faster than accepting checks and can be safer and more efficient than other payment methods. How? Even with cash, you'll eventually have to deposit some of it in the bank. That's time-consuming, and it can be argued that time is the most precious resource we all have.
Finally, adopting the right solution means finding the right contactless payment company to work with. There are numerous considerations for this. Luckily, sifting through the 7 benefits below should help you decide which contactless payment system is right for your company.
With all this in mind, let's explore how contactless payment systems work, and 7 key advantages to adopting one in your home service business. Keep in mind, most of these apply no matter what type of service you provide.
Benefit #1. Get Paid Before A Job Starts
By working with a true "contactless" payment system, you can actually allow clients to pay at least a deposit before you even get started. Some people confuse "contactless" payments with a "tap-and-go" solution. They're not the same, so let's look at both.
You've probably seen the tap-and-go payment option at the grocery store. It's made possible when you see what looks like a Wi-Fi symbol turned on its side, and sometimes has a hand near it, like this…
Systems like ApplePay and SamsungPay also use the tap-to-pay method. Since they require you to physically touch your card or device to the terminal, these are not true contactless payment options, at least in my opinion.
Instead, there are really only 3 ways to accept a contactless payment, including:
1. Inside an app or digital wallet
2. Online
3. Using QR codes
QuickBooks experts point out that even if customers do not have a credit card, they can use digital wallets to send payments wherever they are using a contactless system.
When you leverage one of these three technologies, you can offer a true contactless payment experience, and get paid before you ever head out for a job or dispatch a technician.
Later on, we'll discuss which option might be best for your particular business and why. First though, what about when you want to transact when you're with a customer?
Benefit #2. Simplify In-person Payments
Contactless payments can also make it easier to do business when someone is already at the jobsite with the client. Maybe they want to pay right away, or a last minute workorder change affected the customer's bill? If your contactless payment system allows you to send an updated bill by text or email, then they can receive and pay it on the spot.
QR codes are also a great solution for enabling contactless in-person payments. QR codes allow customers to scan a bar code with their smartphone's camera and instantly pay in an app or on a secure website. Most QR codes will look like…
Since both the email and QR code options are fully contactless, they deliver the same benefits we noted before, even when you're standing near the customer.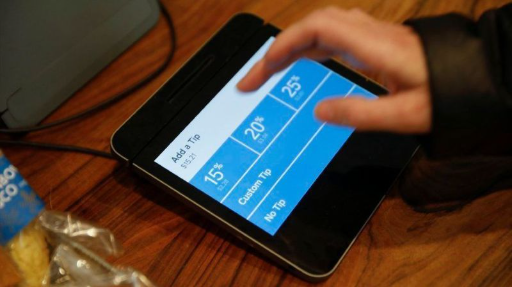 Benefit #3. Encourage & Earn Tips
When set up properly, ePayment systems can also make it easier for your staff to receive gratuities. Homeowners like to show their appreciation for a job well done and adding a tip to their payment is a great way to do that. It's important that your ePayment system allows tips as well since fewer people now carry cash.
Benefit #4. Minimize Health Risks
The adoption of contactless payments has been much slower in the United States than in other parts of the world until recently. Since the COVID-19 pandemic began, there has been a massive spike in demand for solutions that reduce the need for person-to-person contact. This includes organizations turning to electronic communications, telecommuting, VoIP phone systems, and mobile payments solutions to keep their doors open.
That's because electronic billing and payment processing provide numerous health benefits. Mostly by reducing, or completely eliminating direct contact between staff, customers, and even 3rd parties like bank tellers and vendors.
Office personnel working from home can safely bill customers electronically, meaning you and your staff don't need to physically come into contact with others unless you'd like to. Plus, customers stay safer by not needing to use card readers or hand their cards to anyone to pay.
Beyond enabling transactions anywhere, letting customers know their health is a priority to you is also just good for business.
Benefit #5. Enhanced Data Security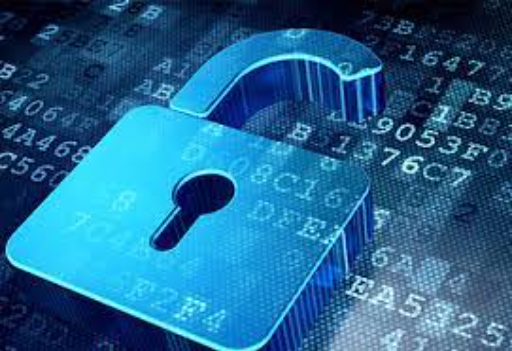 The use of contactless payment systems also appeals to customers because it can help reduce credit card fraud. Built-in security features, like data encryption, make it one of the more secure electronic payment options available.
What Makes Contactless Systems More Secure?
Several technologies help elevate security, including:
1. Industry Standard Encryption: Each contactless device has a unique key that uses encryption technology, and the key is never transmitted.
2. Dynamic Data: Every transaction uses unique data that cannot be used for other transactions.
3. Confidentiality: The business being paid never comes into contact with the cardholder's sensitive information.
4. Control: Cardholders control the entire process. Their card never wanders into the hands of a stranger.
Benefit #6. Faster Processing Saves You Time
Contactless payment systems save time for you and your customers. There is no need to use paper invoices, wait for payments in the mail, or wait for checks to deposit. Electronic transactions are instant, so transactions that once took days or even weeks now happen in minutes.
Invoicing Clients Gets Much Easier, Too
Building on the fact that everyone has a smartphone, most customers can pay with their devices. This means you can instantly send invoices by text or email, and schedule transactions around the needs of your business and customers.
Certain ePayment systems make billing customers very simple. Service providers only need a customer's phone number or email address to send a click-to-pay bill electronically. Plus, you can allow customers to set up one-time payments, or a series of scheduled payments. Others allow transactions to happen within an app that consumers control on their own phone, or devices.
In the end, these various services help give customers more control over their sensitive data and finances. By offering this enhanced experience, you show your clients that you're putting their needs first – and you will be rewarded with more business.
What About Digital Wallets?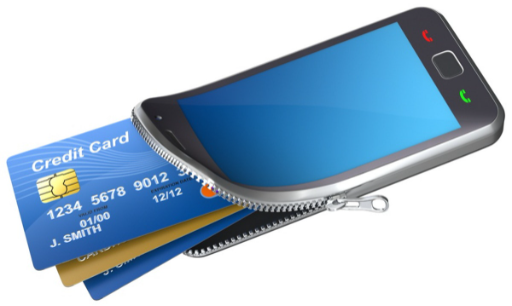 Customers can use payment information stored in a digital wallet to streamline contactless payments even more. It is a better experience for customers, too, as they are completing payments on their device, which can also help lower chargebacks.
Digital wallets eliminate the need to carry credit cards since card credentials are securely stored either on the user's phone, or in the cloud. When customers receive invoices, they choose a credit card in their wallet, approve the transaction, and get a receipt both onscreen and by email, or in the app.
Funds from electronic payments also typically reach your account in one to two business days.
Benefit #7. Increased Profit Potential
Finally, accepting contactless payments can also enhance your profit margins when you work with the right provider. Beyond accelerating payments, ePayment systems can generate additional revenue to reduce or eliminate typical transaction costs.
How Can You Reduce Merchant Fees?
When you process a credit card using conventional methods, like a point of sale (POS), or card terminal, you'll end up paying about 3% of your total payment volume in transaction fees. In other words, for every $1,000 you accept by cards, $30 will go to fees. That adds up over time.
At Xpress-pay, we've been helping our clients overcome this obstacle for years. In fact, by the end of 2020, we helped our clients earn an additional $50.2M in revenue to offset their transaction costs.
How? When we work with our clients, we become their 3rd party service provider. This allows us to assess a Site Fee during each payment. This additional revenue is shared with you as a commission, meaning you receive 100% of the amount billed to a customer.
What does this really mean for your bottom line? Here's a quick example: For each $100,000 you gross, let's say you get to keep $10,000 after expenses. If you received that $100,000 by card you would've paid 3% ($3,000) in transaction costs. Working with Xpress-pay earns you the $3,000 back straight to your bottom line, meaning you keep $13,000, or a 30% increase in profit margin!
That's what we do, and we can do it for you too.
For more information about how offering a contactless payment option can benefit your business, contact us today to discuss your needs. We'd love to hear from you.
Already accepting contactless payments? What's been your experience? Good? Just OK? Horrible!? We'd love to hear about your experience.